OUR SERVICES
How can we help you?
START AND GROW YOUR INVESTMENTS
We open and manage investor accounts at the Nairobi Securities Exchange for individuals, corporates, and saccos. We dedicate a good amount of time and resources to growing your investments for you.
BUILD ON OUR EXPERIENCE
Should I buy? Should I sell? Should I wait? Let our collective 30 years of experience take the angst out of investing for you.
PERSONALIZED SERVICE
You are not a number. Our small client base fosters personal relationships with our clients, and a good understanding of their investment goals.
PROVEN TRACK RECORD
We have actively invested in the NSE since the 1990's. We manage portfolios with demonstrated returns that exceed the market.
About
Why choose Mwamba Capital?
Two ubiquitous features dot the semi-arid Kenyan plains: rocks and baobabs. Both are mwamba, in the Swahili and Kamba languages, respectively.
A rock is solid, unchanging, dependable. Similarly, a baobab is enduring and hardy, storing up water to get it through the driest of dry seasons. Together, the two evoke qualities that are the guiding principles of Mwamba Capital.
Consistently making the right investment decisions requires a unique combination of experience, knowledge, discipline, and patience. When you partner with Mwamba Capital, you put our expertise and 30+ years of experience to work for you.
Charles Mutiso is the principal at Mwamba Capital. He has invested at the NSE since 2005, generating a successful and proven investment track record. Charles has degrees in Math and Physics, and is currently developing and testing trading models. His other interests include machine learning, analytics and bees.
Please get in touch. We welcome the opportunity to work with you.
BLOG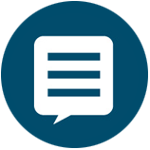 Most people know that investing is a good idea. However, most people lack the time, knowledge, skills, discipline, or desire to manage their portfolios consistently over many years. This is why an investment agent is invaluable. An agent is an individual with investment knowledge or experience, who works in collaboration with a stockbroker to deepen Read more about Investment agents and how they can help you.[…]

The world waits with bated breath on how the Trump presidency will play out. There are protests, recriminations, gloating. Following closely on the debacle that was the Brexit polling, the 'predictions' about the U.S. election beg a question: how did the pollsters get it so wrong? Similarly, and closer to home, hardly anyone predicted the passing Read more about Trump and Black Swans[…]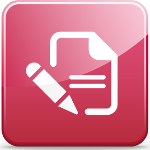 We are often asked why one should invest in shares. For this first post, we briefly state our most compelling reasons for investing. Ownership of companies. A truism lost on many investors today is that a share bestows fractional ownership in a company. Why struggle with a "side-hustle" when instead, you can be a part-owner in successful, Read more about Why invest?[…]
Previous
Next